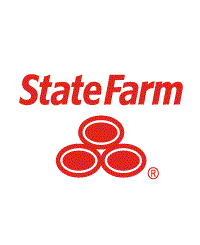 STATE FARM® INSURANCE AGENT,

PINEHURST

, NC
Jim Leach
Would you like to get a quote?
Office Details:
Street Address:
115 Westgate Dr Hwy 211 W
P.O. Box 1790
Landmark:
1/4 Mile West of Pinehurst's Olmsted Village on Hwy 211 W
Need help with a claim?
Start or track your claim online, or with the State Farm® mobile app.
Need to pay a bill?
Pay insurance bills fast and manage them easily.
About Me:
State Farm Agent since 1996 in Pinehurst, NC
Pinehurst, NC Resident since 1996
State Farm Agent since 1983
Over 80 years combined State Farm Team Experience
Focusing on relocations to the Pinehurst, NC area
Serving Pinehurst, Southern Pines, Aberdeen, NC
Focusing on Auto & Home Insurance in Pinehurst, NC
University of South Florida, B.S. Marketing
State Farm Presidents Club And Crystal Excellence
State Farm Ambassadors for Life Qualifier
State Farm Chairmans Circle Qualifier
MDRT Qualifier
Offering Life Insurance in Pinehurst, NC
Call our office for a FREE Auto Insurance Quote
Offering Renters Insurance in the Pinehurst, NC area
Offering Car Insurance in Pinehurst & Southern Pines
Our Mission:
We focus on Auto Insurance, Home Insurance, and Life Insurance throughout the Pinehurst, NC area including Southern Pines and Aberdeen, NC. In a world that is ever-changing and busy, it is our aim to ease the stress that can come with Insurance by putting a premium on personalized service. We believe people prefer to have someone they know to help guide them through both good and bad times. It is this belief that stands behind everything we do.
Agent's Credentials and Licenses:
Disclosures
Life Insurance and annuities are issued by State Farm Life Insurance Company. (Not Licensed in MA, NY, and WI) State Farm Life and Accident Assurance Company (Licensed in New York and Wisconsin) Home Office, Bloomington, Illinois.
State Farm VP Management Corp. is a separate entity from those State Farm entities which provide banking and insurance products. Investing involves risk, including potential for loss.
Neither State Farm nor its agents provide tax or legal advice. Please consult a tax or legal advisor for advice regarding your personal circumstances.